Who is the Psychology Student Alliance (PSA)?
We are a student organization at Stony Brook University.

Our mission statement of "Building Research, Advocacy, Diversity, and Networking" guides us in our goal to create a fun, social, educational, and opportunity filled environment for our members!

We would like to invite you to become a part of our family!
Click here to check out our Facebook page!.

Our Mission & Contact Information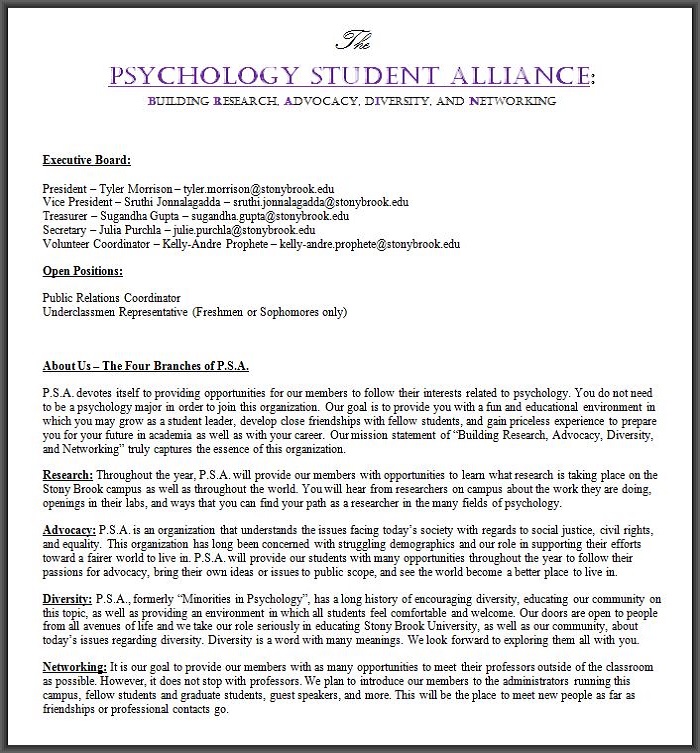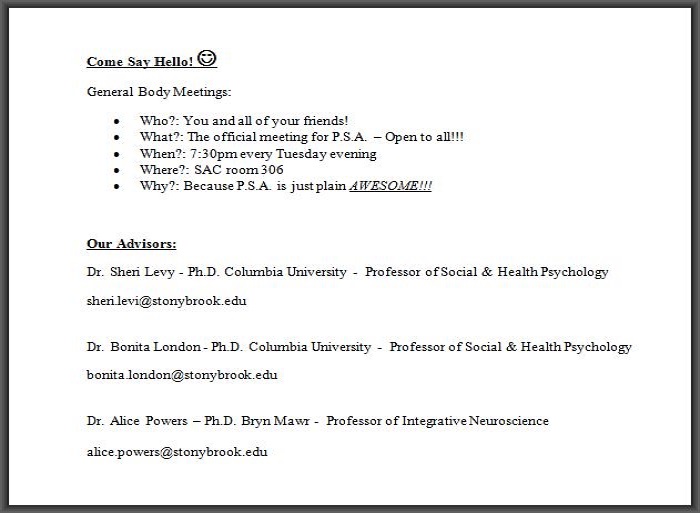 Design provided by
Free Web Templates
- adapted by Tyler Morrison - PSA 2013 - Last Updated Friday, July 19th, 2013